A BOOK CHANGED MY LIFE, AND IT CAN CHANGE YOURS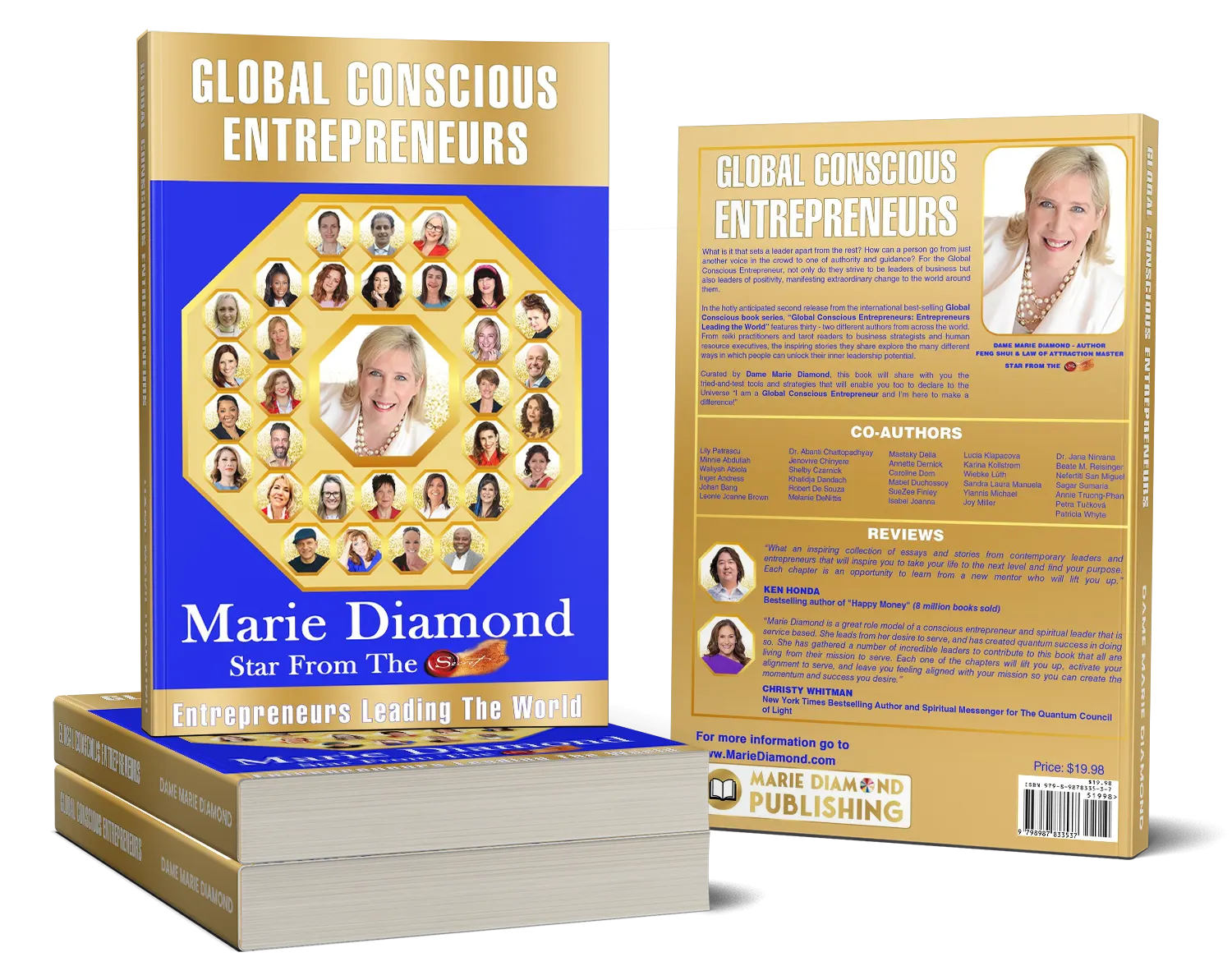 GLOBAL CONSCIOUS ENTREPRENEURS:
Entrepreneurs Leading The World
What is it that sets a leader apart from the rest? How can a person go from just another voice in the crowd to one of authority and guidance? For the Global Conscious Entrepreneur, not only do they strive to be leaders of business but also leaders of positivity, manifesting extraordinary change to the world around them.
In the hotly anticipated second release from the international best-selling Global Conscious book series, "Global Conscious Entrepreneurs: Entrepreneurs Leading the World" features thirty – two different authors from across the world. From reiki practitioners and tarot readers to business strategists and human resource executives, the inspiring stories they share explore the many different ways in which people can unlock their inner leadership potential.
Curated by Dame Marie Diamond, this book will share with you the tried-and-test tools and strategies that will enable you too to declare to the Universe "I am a Global Conscious Entrepreneur and I'm here to make a difference!"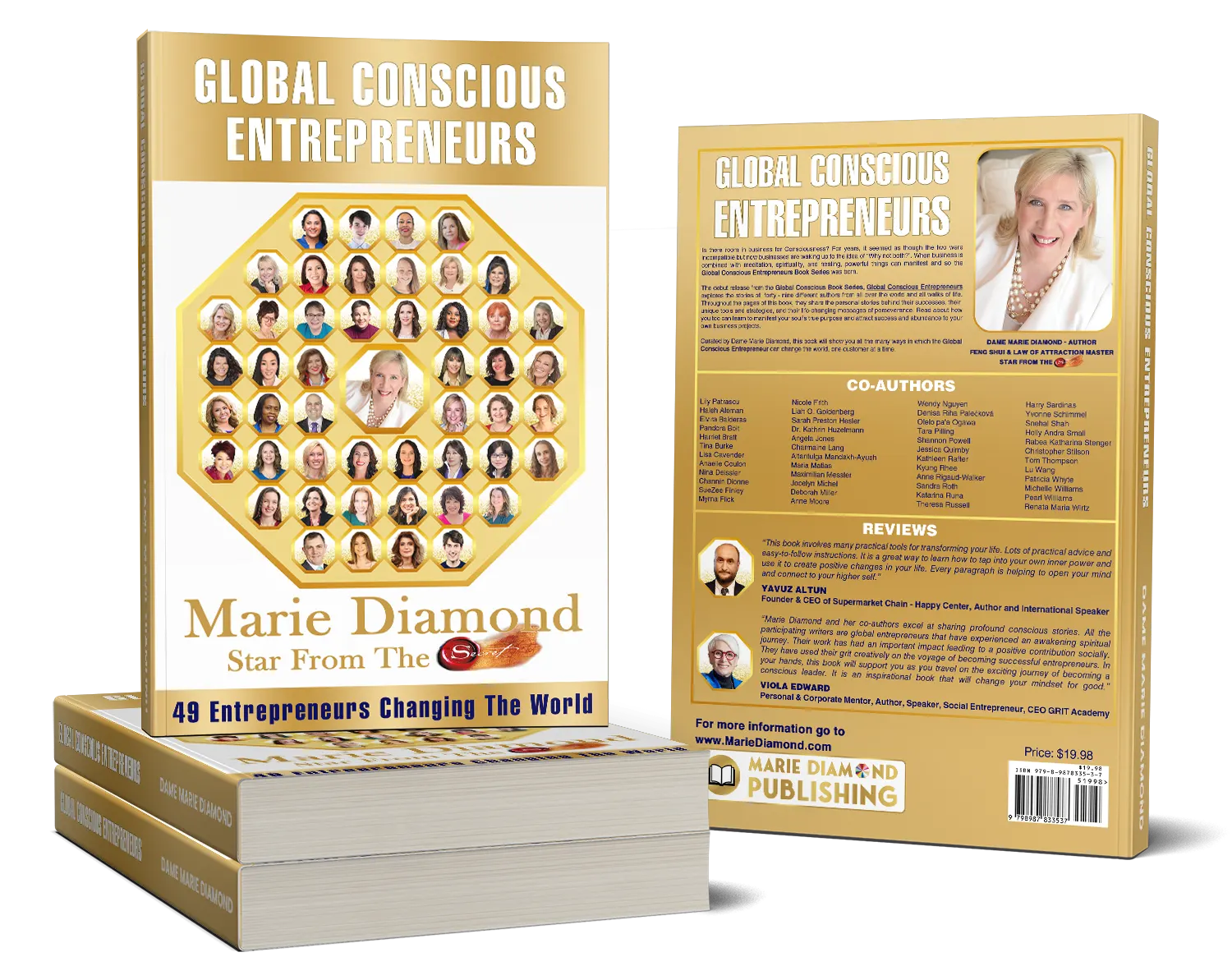 GLOBAL CONSCIOUS ENTREPRENEURS
49 Entrepreneurs Changing the World
Is there room in business for Consciousness? For years, it seemed as though the two were incompatible, but now businesses are waking up to the idea of "Why not both?". When business is combined with mediation, spirituality, and healing, powerful things can manifest and so the Global Conscious Entrepreneur was born.
The debut release from the Global Conscious Book Series, Global Conscious Entrepreneurs explores the stories of forty-nine inspirational authors from all over the world and all walks of life. Throughout the pages of this book, they share:
The personal stories behind their successes
Their unique tools and strategies
Their life-changing messages of perseverance.
Find out how you too can learn to manifest your soul's true purpose and attract success and abundance to your own business projects. It's the perfect pick-me-up whether you're at the start of your journey and looking for guidance or you're a seasoned pro in need of a fresh perspective and a spark of inspiration.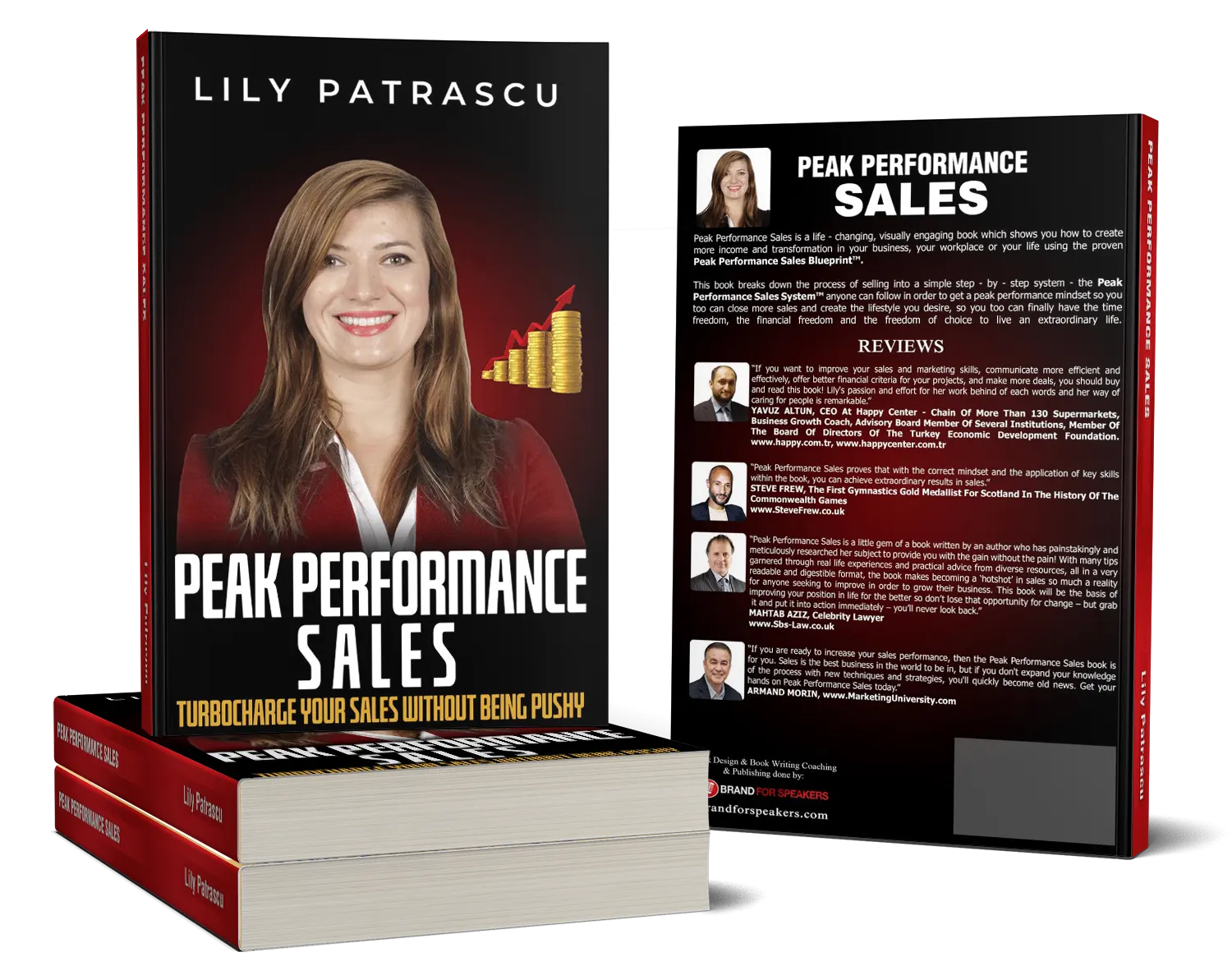 PEAK PERFORMANCE SALES
Turbocharge Your Sales Without Being Pushy
Peak Performance Sales is a life – changing, visually engaging book which shows you how to create more income and transformation in your business, your workplace or your life using the proven Peak Performance Sales Blueprint™.
This book breaks down the process of selling into a simple step – by – step system – the Peak Performance Sales System™ anyone can follow in order to get a peak performance mindset so you too can close more sales and create the lifestyle you desire, so you too can finally have the time freedom, the financial freedom and the freedom of choice to live an extraordinary life.
"If you want to improve your sales and marketing skills, communicate more efficient and effectively, offer better financial criteria for your projects, and make more deals, you should buy and read this book! Lily's passion and effort for her work behind of each words and her way of caring for people is remarkable."- Yavuz Altun, CEO at Happy Center – chain of more than 130 supermarkets, Business Growth Coach, Advisory board member of several institutions. Member of the Board of Directors of the Turkish Chamber of Commerce and the Economic Development Foundation in Turkey, author of "Exponential Growth Strategy".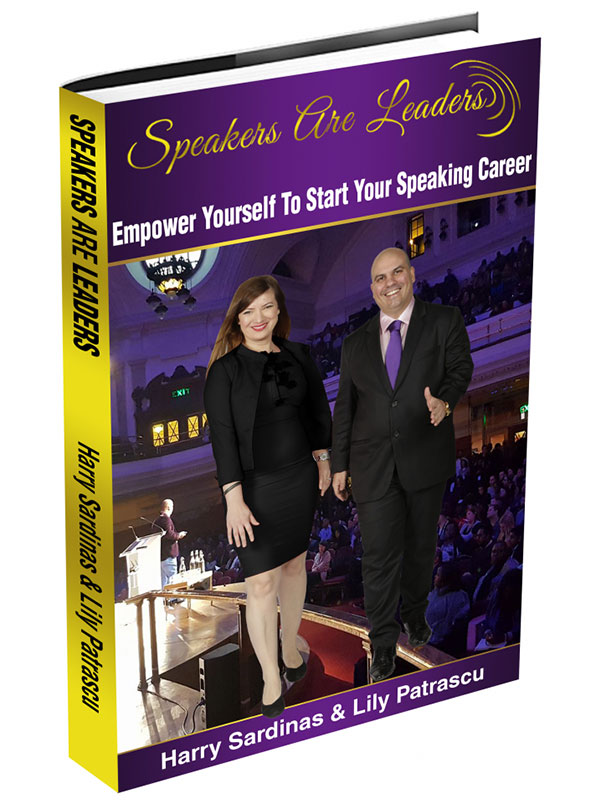 SPEAKERS ARE LEADERS:
Empower Yourself To Start Your Speaking Caree

We believe anyone can be a leader. You can be a leader. Your voice can transform the world, create wealth with your presence and find endless opportunities to enrich your life everywhere you go.
In this book you will find out: ◆ The Speakers Are Leaders System which will enable you to take your speaking to the next level ◆ How you can overcome the fear that has been holding you back for many years so you can live the life you really want ◆ How to speak more effectively to attract more business to you ◆
This book will enable you to discover the AMISTAD system which has already created thousands of leaders and enabled ordinary people to discover the extraordinary power within themselves to influence their organisation. This system created a major impact in the world, influenced people like you to close bigger sales, break through barriers and limiting beliefs, and has had outstanding results: ordinary people like you started speaking on large and small stages around the world, others became international speakers; others closed major sales and recruitment contracts; others sold more at work; others started their own business, youtube channel and live weekly or daily interviews; others started focusing on contributing to the world by helping others get exposure through interviews.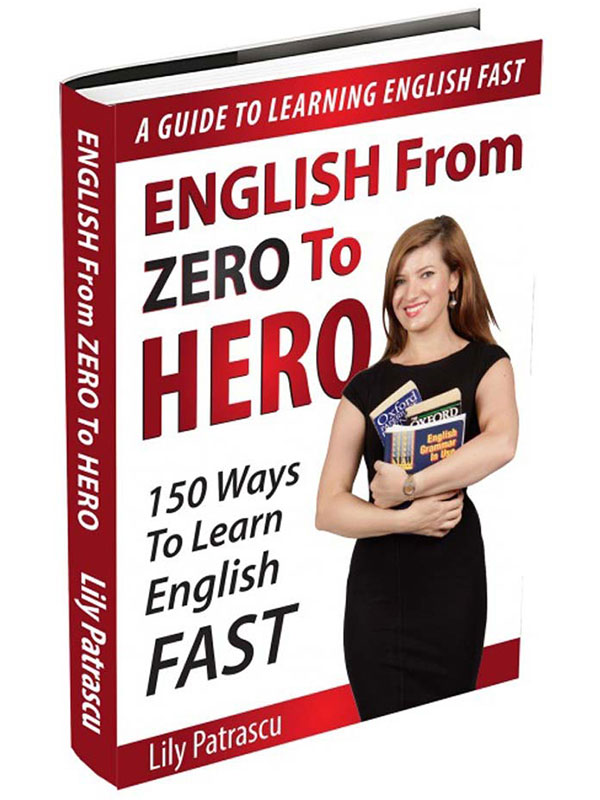 English From Zero To Hero:
150 Ways To Learn English Fast
Why is it that some people are improving their English very quickly and others take a really long time? Are they cleverer or do they have special skills?

This book is going to debunk the myths about how to learn English quickly.
The strategies you will learn will allow you to learn English –or any other language you wish to learn – quickly, as long as you use at least a few of the combined techniques suggested in this amazing book.

English – or any other language – will finally become easy and fast to learn as you follow the easy, hands-on, practical system for learning.

You will finally discover the power of a consistent plan of action, followed by free simple and effective steps that are going to revolutionise your advancement in your learning.

This book is going to help you advance with your English – or any other language you wish to learn – so that you can improve your fluency, progress in your career, and improve your speaking, reading, listening, pronunciation and writing.